Jimbo's Modern Weapons Add-on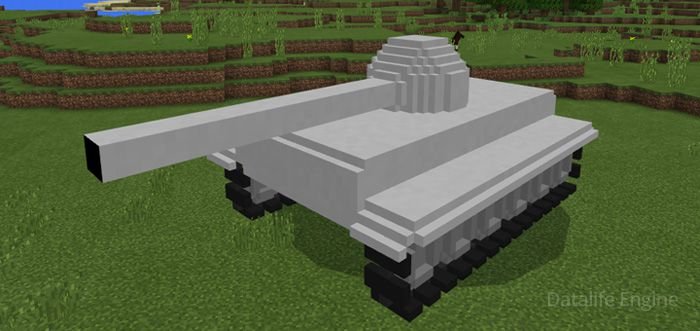 Jimbo's Modern Weapons
is a cool mod that performs modernization of some tools with simple functions into weapons! Players can use new weapons for defending themselves if any monster or aggressive creature menace to their life. That's sometimes hard to struggle for survive, but it will be more simple to play with powerful weapons in this mod!
Main features
Shotgun
– actually it's not a machinegun, because you may shoot only one target at current moment. However this item has good textures making it look like shortgun, attacks with 50 damage. This weapon replaces fishing rod.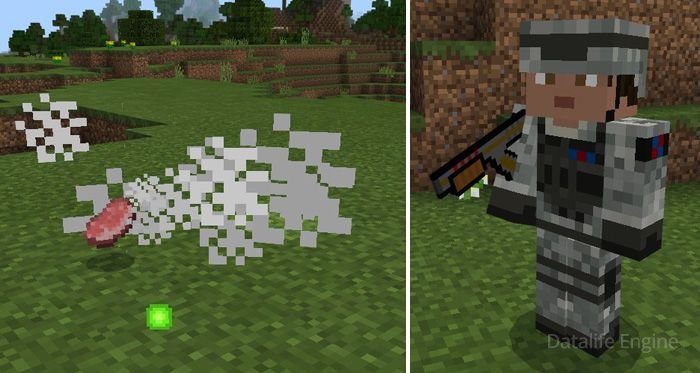 RPG Launchrer
– this kind of gun launches explosives shells. So it's one of the most dangerous weapons in this add-on. You must be ready for very big explosions! Replaces bow.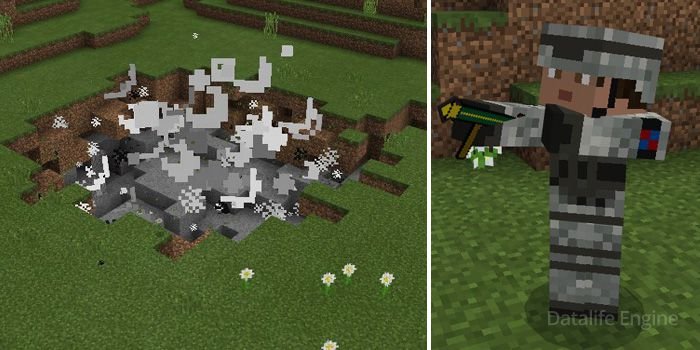 Fire Grenade 
is advisable for fights with groups of angry mobs. When some zombies or any other aggressive creatures wonder chase you, just take a fire grenade and look at they are burning! Replaces snowball.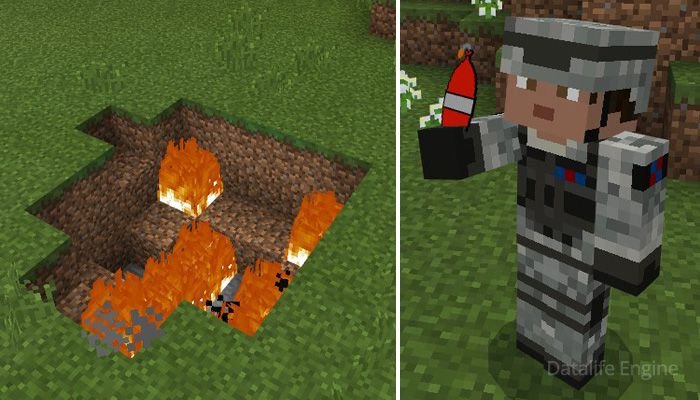 Grenade
– simple explosive weapon that can be thrown at your enemies. It gives a possibility of terrain destruction and hurting creatures. Replaces egg.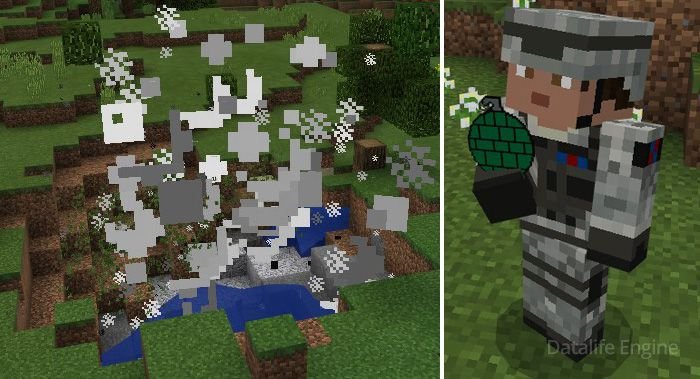 There is also a new type of mobs, they are
soldiers
. Look at screenshot below! Soldier stars attack you as soon as he detects you in nearby area. But if you want it's possible to tame soldiers. In this case take a bow, tame him, then soldier becomes your friend. Replaces skeletons.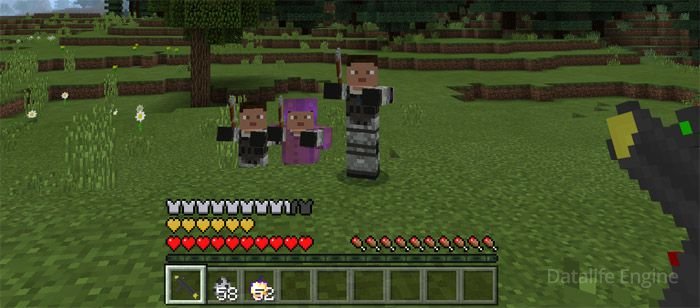 Landmine
– dangerous explosive mechanism that detonates if anyone comes near in 1,5 block radius. Be careful with it while playing in survival mode. Replaces creepers.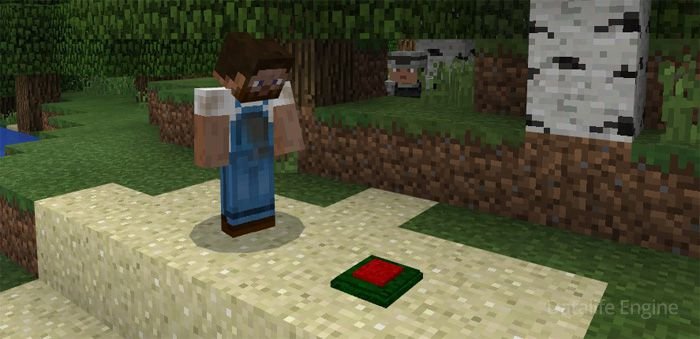 Turret
– it works like real turret, and players can build it using 4 iron blocks an 1 pumpkin. The same method as an iron golem creation. Turret can be placed in current location and shoots aggressive mobs in radius of 35 blocks. This type of weapon has 50 points of health. Replaces iron golem in game.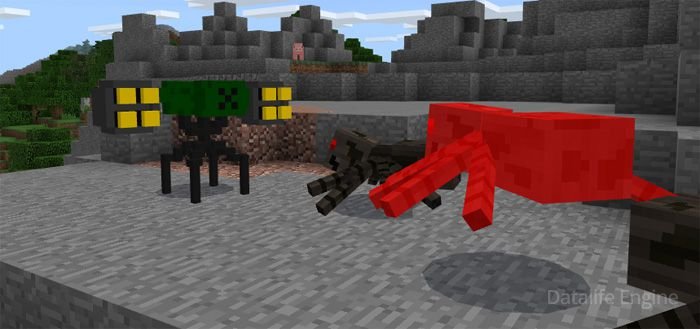 Tank
– spawn it in Minecraft PE universe. Take a tank spawn egg, use it, then you'll have an ability of driving the tank. Use some fuel (coal) to fill it – one filing gives you 3 minutes of energy for tank. Hold the key in your hand to choose direction of movement. It also has an inventory with 24 slots, 175 points of health and damage resistance.
What's new in update?
Landmine gets new textures and model
Landmine changes its size
Jimbo's Modern Weapons Add-on