Demon Pets Add-on (1.8+ Only)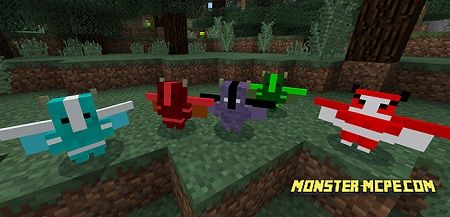 This
addon
adds absolutely new creatures into your world. These demons are friendly to the player, and also, each player can tame them and use as a pet! Despite their cute appearance, they are pretty powerful. Each of these creatures has the ability to fly, also, each of them has its own special attack for long distances, which very simplifies the battles against your enemies. Some of these creatures can shoot with arrows, fireballs etc.
Description of addon
In general, there are 5 different creatures (which are called Demons), please note, that demons are not replacing other mobs, they were added!
Here is a list of Demons:
There are demons of:
1. Darkness — his weapon is arrows
2. Leaves — snowballs
3. Light — projectiles of Shulker
4 and 5. TNT and Fire — both creatures shoot with fireballs!
In order to tame demons, you can use beetroot, potato or carrot. Where you can find them? These creatures are living in the plains biomes!
For devices:
1. Windows10: At first take in your hand some mentioned vegetables, such as carrot or any other, and after that right click on the creature.
2. Android/iOS: In order to tame, long press on the creature with one of the vegetables in hand, after that click on Tame.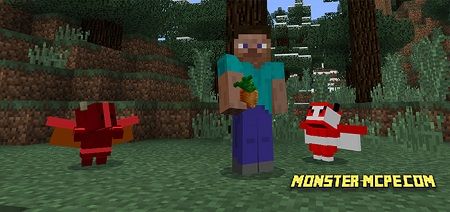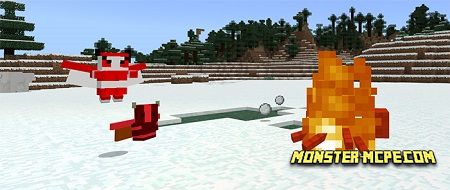 On the screenshot below, you can see how tamed creatures helps the player to kill the hostile spider.
Please be careful, these demons have not a big amount of health, that is why recommended not to use them in some difficult battles, they can not be healed by you.
Demon Pets Add-on (1.8+ Only)