GraveStone Addon v1.0.1 (IC)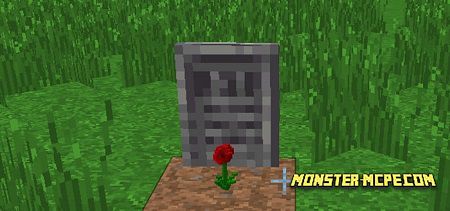 This version of
mod
has a really big and affect advantage than at the BL, at first it was created for Inner Core. In order to get this mod for your BlochLauncher version, follow here — Minecraft PE
Gravestone
mod.
For what this mod? It adds tombstone after players death. Another big advantage is that after your death, all your items will stay in your tombstone, it means that you can destroy them in order to get back them to your inventory.
How it works?:
After player has died, the grave will appear.
Second step, after player will spawn, back to that place where you die.
Last step, destroy tombstone and take back your items.
GraveStone Addon v1.0.1 (IC)