Cave Update: Grappling Hook Add-on 1.18/1.17+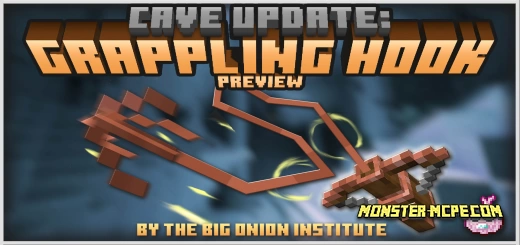 The cave update has brought us mountains of things to explore in
Minecraft
. Unfortunately, the great heights of deep caves are quite difficult to explore. Therefore, you'll have to use special tools to move through the caves quickly. One of these will be the Cat Hook of the
Cave Update: Grappling Hook
mod
.
Preview
The latest updates change the drawing of custom blocks. Therefore, the author has changed the approach to the add-ons and added Grappling hook.

The tool works the same way as a crossbow, but after the shot, it pulls the player to where the projectile lands. If the projectile flies too far or you stay on the rope too long, it will tear.
It does not require ammunition to shoot, but the tool still loses its strength. That is why enchantment is recommended.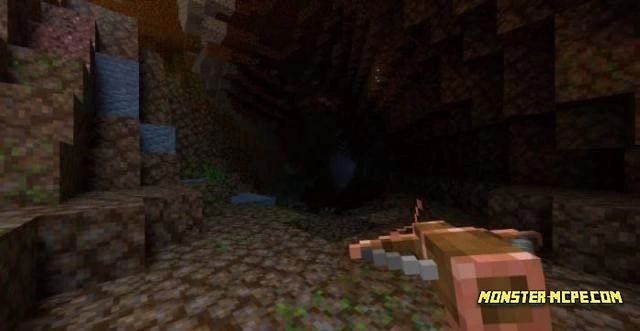 Cave Update: Grappling Hook Add-on 1.18/1.17+