Distraction Dolls Add-on 1.16.40/1.16+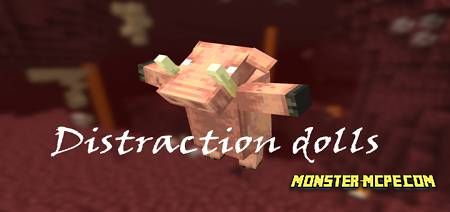 We present you with a new useful
addon
that adds a new exploding device to your Minecraft world, namely exploding
miniature dolls
. These are very useful puppets, as in addition to exploding, they can also distract a whole horde of hostile creatures. Due to the fact that the doll distracts hostile creatures from pursuing you, you have the opportunity to move away or run away from the explosion site. Please note that the dolls attract the attention of absolutely all existing hostile mobs, including the Ender Dragon.
How does it work?
In order for the player to be able to use exploding dolls in survival, it is enough to simply craft them. After you have received miniature dolls, throw next to hostile mobs, after ten seconds, the doll will explode and kill the mobs. We draw your attention to the fact that the explosion from the doll does not break nearby blocks.
Players can only hold one item of the doll at a time.
Attention:
When throwing a doll, do not get close to it, as this doll can attract the attention of not only hostile mobs but also players. Make sure you throw the doll as far away from you as possible and into the area where mobs are affected.
Exploding miniature dolls with Zombie, Hoglin, and Player looks will be available in the game! How to craft and what crafting recipes look like, you can see below: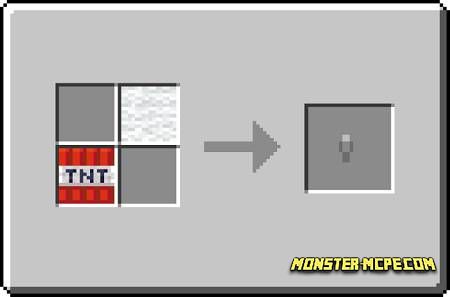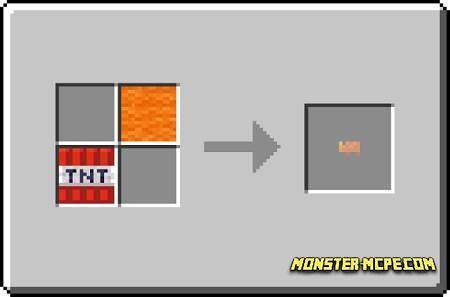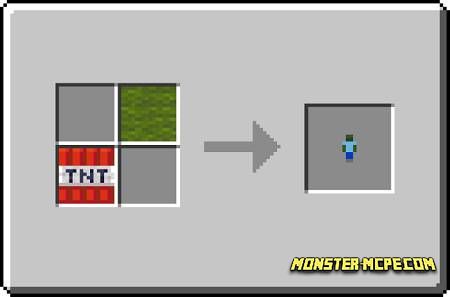 One of the dolls has a specific feature, as you might have guessed it is a doll with the appearance of a player. Using this miniature doll, players can customize and use personalized skin for her. But for this you need to follow certain requirements, namely:
1. The resolution of the skin must be no more and no less than 64x64 (for example 64x32 will not work);
2. Ability to use skins in HD resolution;
3. Replace the special placeholder in the textures folder with your skin;
4. The player's skin should be renamed as custom in .png format, that is, it should look like this: custom.png!
Distraction Dolls Add-on 1.16.40/1.16+