PUBG Vehicles Add-on 1.19/1.18
Have you played a fairly popular game today, PUBG, or, as it is also called, PlayerUnknown's Battlegrounds? If so, then you probably drove an SUV on a map like Vikendi and you know how useful and cool it is when you need to get somewhere quickly or drive through the place of a shootout. This SUV is called
UAZ
and this is a legendary Russian car. In the PUBG game, this SUV is available in three versions, this with an all-metal body, an open-top, and a soft-top.
In the world of Minecraft, players can also use all three variants of the SUV to drive. You can also use it just to travel around the world of Minecraft or for some kind of role-playing game.
How to get such an SUV?
Everything is very simple. In order for the player to spawn UAZ, use the spawn egg from the creative inventory or use the special command: / summon with the following text:
1.pubg: hardtop: for an off-road vehicle with an all-metal body;
2.pubg: softtop: for convertible SUV;
3.pubg: opentop: for open-top off-road vehicle.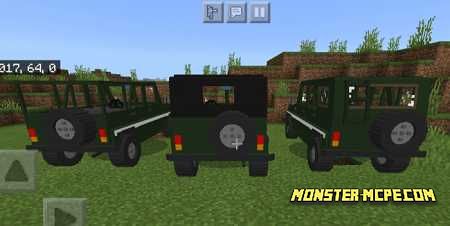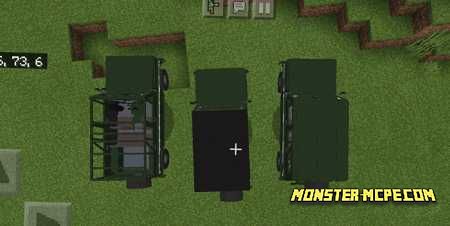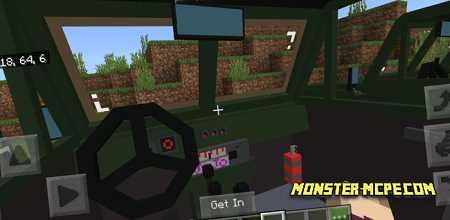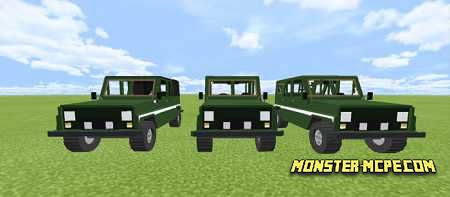 Dacia
PG-117
Buggy
How do I spawn a vehicle?
Find a spawn egg in the creative mode inventory.
Changes in the new version
Improved explosion
Added sounds
Added damage when passing over mobs
Lots of minor changes and improvements
Backwards compatible with new versions
Fixed bugs
PUBG Vehicles Add-on 1.19/1.18