Star Wars Toys Add-on 1.15/1.14+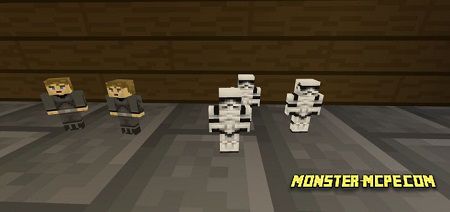 Do you like Star Wars? And yes, we are talking about that legendary Star Wars movie. We are sure among you a huge number of fans of this film. Many even have the toys of many characters, but what about the toys of famous characters in the Minecraft world? The new
add-on
allows you to add Star Wars characters to your world, and the most interesting thing is that you will also have the opportunity to add a lightsaber!
The game will be added toys of two characters from the movie Star Wars, the figure of Luke Skywalker and famous stormtroopers. They are small in size and can be placed in any place convenient for you.
In order for you to easily get these figures, use special commands such as: / summon sw: followed by the text: storm_trooper or: luke!
As you already understood, the only way to get them is to use the above commands, unfortunately, there are no spawn eggs.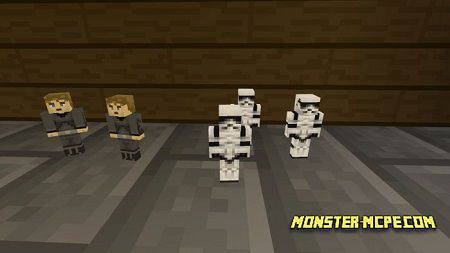 And the most interesting is the Lightsaber with which you can protect the universe from your enemies! This sword replaces some of the swords from the Minecraft world. In the game, a lightsaber is available in three colors such as blue, green, and red.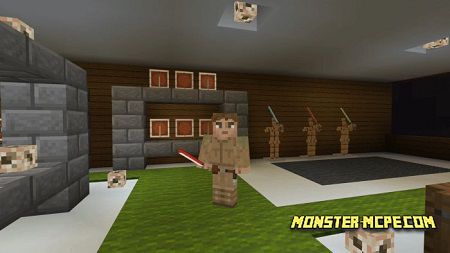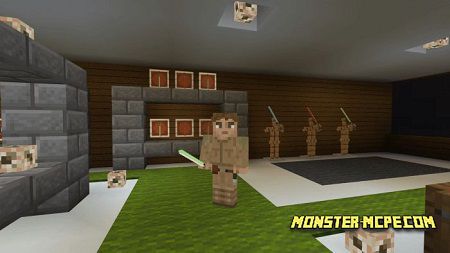 Star Wars Toys Add-on 1.15/1.14+