Acrait Acres Map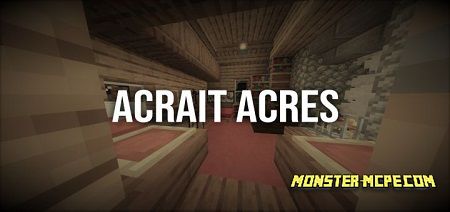 We present to your attention a fascinating
map
that will immerse you in the world of Minecraft where you need to do all the simple but very pleasant things such as fishing, trade, and farming. This is a pleasant process because of which many people love this game.
This map can be called a small but very interesting farming adventure in the world of Minecraft.
Your adventure will begin by appearing in the world with just a few seeds to start with and some tools you will need to expand your farm. Players also have the opportunity to trade with villagers, just visit the village for this.
In this exciting farming world, the player will have his own comfortable house, a mine, a village that will be nearby, a lake and secrets that will be hidden.
Attention: It is recommended to spend as much time as possible on the construction and development of your farm, as well as on interactions with the villagers.