Minecraft PE 1.16.200.51 for Android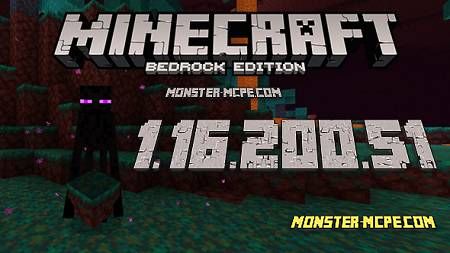 Friends, the new beta of
Minecraft PE 1.16.200.51 for Android
has been released with several changes. Fixed bugs and 5 changes to death messages.
What has changed in Minecraft 1.16.200.51?
The nether world has remained practically the same for many years. Only occasionally did some innovations appear.
But with
the Nether Update
, this world has changed beyond recognition. Now in Minecraft PE 1.16.200.51 in the Nether World you can find unique blocks and even visit new locations.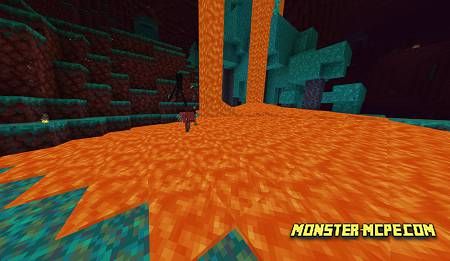 Death messages
Death reports have become more creative. Made 5 changes.
Death message from the Trident: "was impaled to death by".

Lama spitting death message: "spit by Lama".

Death message from Skeleton: "shot by Skeleton" instead of "shot by an arrow".

Death message by Ghast's fire or Blaze: "fireballed by Blaze / Gast".

Death report by Shulker: "sniped by shulker".
Corrected mistakes
In addition, we fixed 10 bugs.
Fixed 3 bugs in the screen reader.

Fixed issues with text contrast.

Increased the spawn radius of mobs in a raid.

Nether brick blocks can be crafted again.

Fixed the required number of Nether bricks.

Fixed NBT component lock_in_invernory. Armor with this component cannot be worn.
Minecraft PE 1.16.200.51 for Android