Doctor Strange Addon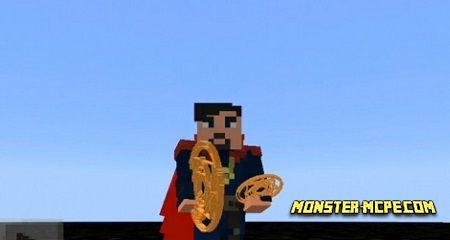 This is a really fun
addon
, especially for those who like Marvel, and a namely
Dr. Strange
, because here, you will have the opportunity to change your skin on this popular hero. Besides a new skin, you will get new items. For getting more skins from the famous film — Avengers, follow here, and choose the skin you want!
What was added?
1. Magic circles. During the battle, the player can see some particles and circles above the ground. Types of circles depend on the damage.
2. Levitation cloak. The functions of this cloak are not the same as it was in the film, however, he gives you the opportunity to fly.
3. Agamotto s eye. This item is absorbing the souls of live creatures.
It is pretty fun and, in general, exciting addon, with help of which, you can get a good copy of a well-known hero with his special items.