Admin Items Add-on 1.18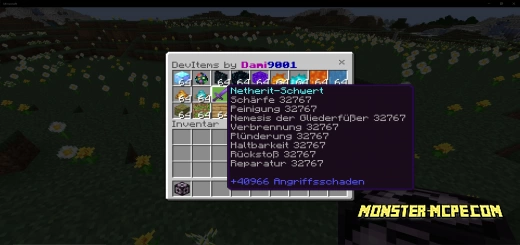 The
Admin Items
mod
adds secret and cool items to the Minecraft world. For example, you will be able to get secret blocks or extremely powerful swords that can kill anyone with a blow. But this will only be available to administrators, who will be able to get items using commands. Very interesting things are waiting for you.
First you need to get a structure block with the command
/give @s structure_block
. After that, put it on load and type
DevItems1
in the block menu.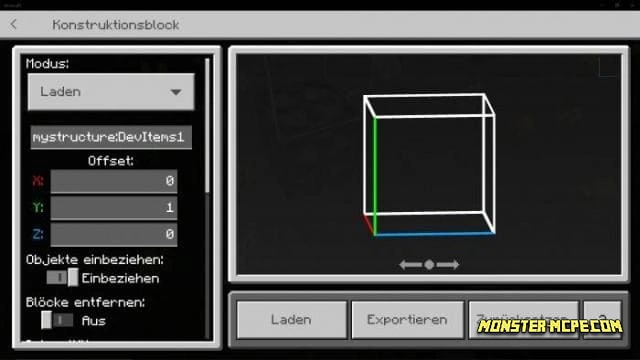 After that you will get cool stuff.